James Vermeulen, LEED AP, PQS
Managing Principal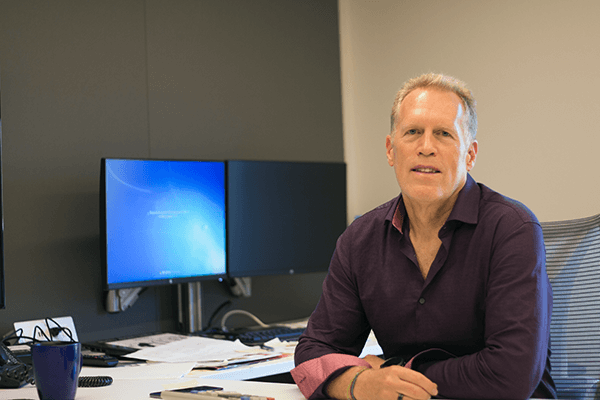 James has been Managing Principal for over 3 decades. He has a degree in Mechanical Engineering from the University of Waterloo. James is passionate about construction economics and continuously working with our team to create thought leadership presentations for our clients on the economic drivers that drive our construction market.  This passion has led him to become an internationally recognized speaker at national conferences.
James' approach to working with clients is to understand and listen to what they want to achieve with their projects. Understanding the "why" is essential to making sure we can accurately price the project.  He uses the "why" in the internal process reviews and challenges our team to tell him the "why" so they can publish the most accurate estimates for our client. This gives him an excellent basis to guide our estimating process for their project.
Regardless of who the client is, James considers the building itself as the client.
James is an avid outdoorsman, no matter the season. He enjoys the slopes in the winter and the water in the summer. He enjoys spending time with his wife, Sara, their dog, Jasper, family, and friends. 
"My father gave me the confidence and encouragement to be anything I wanted to be! As a teenager, he gave me the opportunity to write the estimating software for the firm. This was in 1975, when there weren't any personal computers. My Dad was extremely forward-thinking, and he had the utmost confidence in me to figure it out. I thoroughly enjoyed the challenge and within a year we had operational estimating software."