Missouri State University John Goodman Amphitheatre
Springfield, MO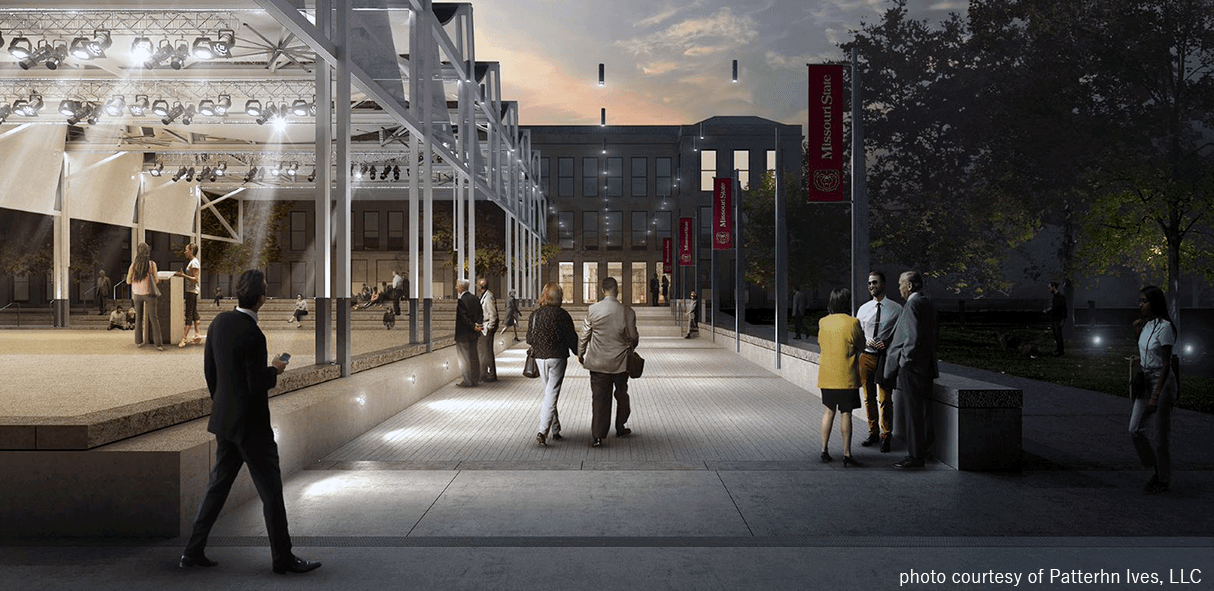 A new outdoor performing arts and event venue informed by the historic campus context at Missouri State University, the longstanding tradition of Tent Theatre, and a progressive vision to better integrate arts, education, and community. 
The pavilion floats above a landscape of shallow terraces that merge performance and program. Two large, accessible paths frame a series of renewed outdoor spaces which host an array of formal and informal program. Incorporating themes of light, diffusion, resonance, and sightline, the envisioned canopy synthesizes all performative requirements into a single, translucent pavilion roof that dramatically enhances the experience for both actor and audience while recalling its origins under the tent. 
"Vermeulens previous experience with tensile fabric structures was very helpful in identifying qualified subcontractors and potential design-assist partners. The lowest qualified Bid for the new John Goodman Amphitheatre was within Two Percent (2%) of the most recent Cost Estimate performed by Vermeulens. This achievement is particularly impressive due to recent market volatility and commodity spikes as a result of the COVID-19 pandemic. "