Waterloo Park The Moody Amphitheater
Austin, TX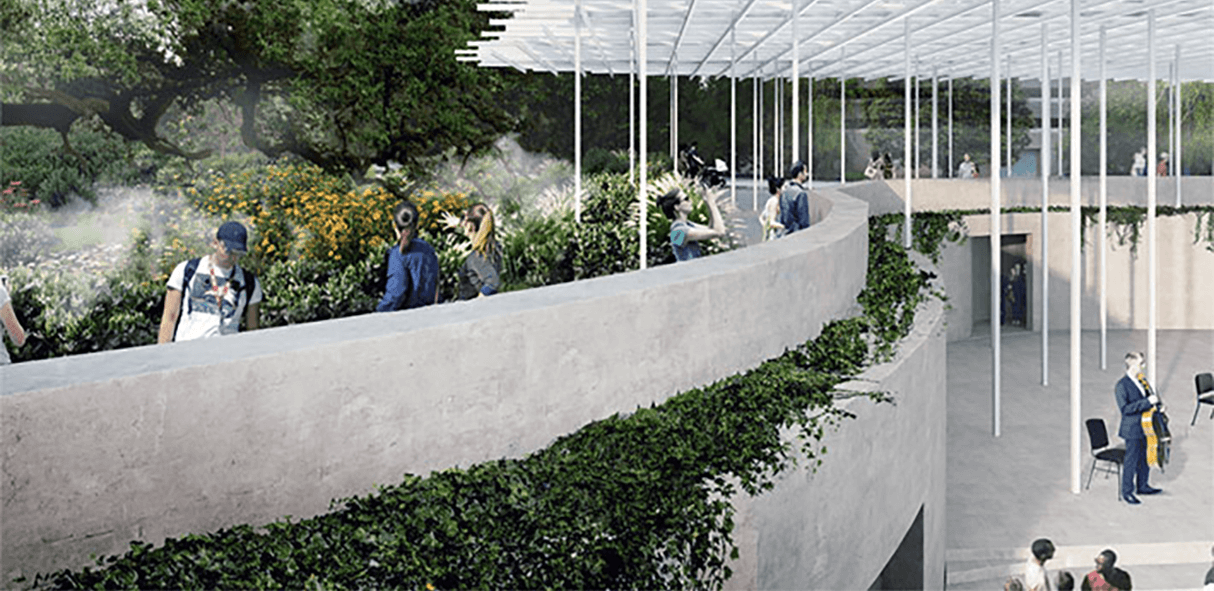 The Waller Creek Conservatory is revitalizing Austin with the creation of Waterloo Park and the Moody Amphitheater. This new park has a mile-and-a-half of new trails, heritage trees, elevated promenades, play spaces, and the amphitheater. The Conservancy renews the natural environment, promotes play, health and wellness, economic vitality, mobility, and engages the community through outreach, education, cultural events, and the arts. 
The new Amphitheater consists of a performance stage with a roof structure and back-of-house building with VIP area, dressing and green rooms, MEP space, kitchen, point of sale and ticket booths, offices, storage, and restrooms. 
The venue will be an architectural icon for the city, featuring a unique steel and translucent stage-house structure that fits seamlessly in the park and provides a dramatic public gateway to Waterloo Park. With its Great Lawn, the Moody Amphitheater accommodates 5,000 attendees for concerts and educational, cultural, and performing arts events, showcasing the full range of Austin's creative community. As the largest park within the Waller Creek district, Waterloo Park and the Moody Amphitheater create a new public space that reflects the spirit of Austin.