Georgetown University McDonough School of Business Rafik B. Hariri Building
Washington, DC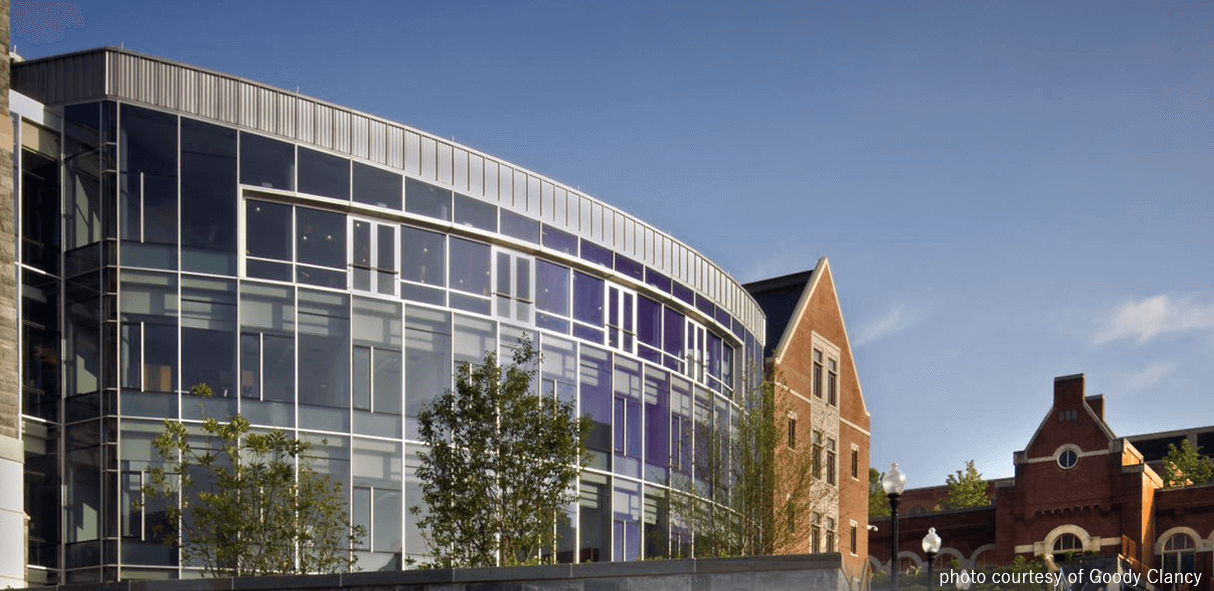 Housing the McDonough School of Business' extensive and varied program components under one roof for the first time, the Hariri Building gives contemporary form to the school's increasingly global scope and forward-looking mission. The facility comprises a rich array of administrative, education, and multi-purpose social spaces. Departmental and program offices, faculty offices, a 400-seat auditorium, interview rooms, classrooms, case rooms, breakout rooms, social spaces, and large, flexible assembly spaces serve both McDonough and the larger Georgetown campus.  
Goody Clancy's design concept wraps a traditional stone-and-brick building around a modern, glassy heart. The U-shaped building, composed of three thin bars clad in Georgetown's traditional stone and brick, responds to the character of neighboring campus buildings. At the center of the "U" is the Pavilion, clad on the outside with a sleek, modern glass curtainwall and treated on the inside as a wooden conical section. An atrium connects the "U" and the Pavilion; it is top-lit and enlivened by an active communicating stair that links all floor levels.